Quantum Dot Circuits
Kagan and Murray fabricated the first electronic
circuits from nanometer scale semiconductor particles known as quantum dots.
These quantum dots are synthesized in solution and tailored in the shape of
cubes so when they are assembled into solids, they fill space. The nanoscale cubes allow for high
performance thin film electronics. The chemistry developed further allowed
these circuits to be realized on plastics for flexible electronic applications.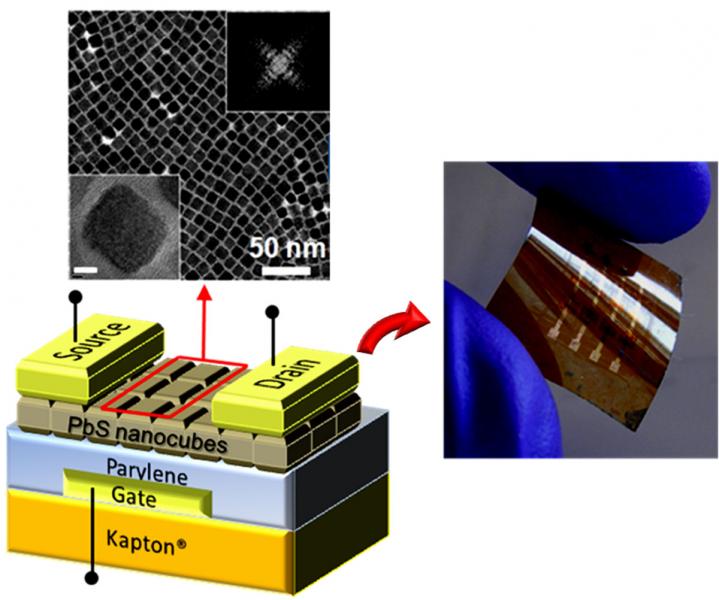 11 nanometer
PbS nanocubes are form
close-packed assemblies and integrated to form the active channels of thin film
transistors that are ambipolar, transporting both
electrons and holes. Exchange of the surface with a compact ligand allows facile charge
transport and the fabrication of electronics and the first quantum dot circuits
that are further integrated on flexible plastics.
W.-K.
Koh ,
et al, 
Nano Letters 11, 4764–4767 (2011). Partial Support.
J.-H. Choi, et al, submitted.