Poisson-Boltzmann Model of Nanoionic Composites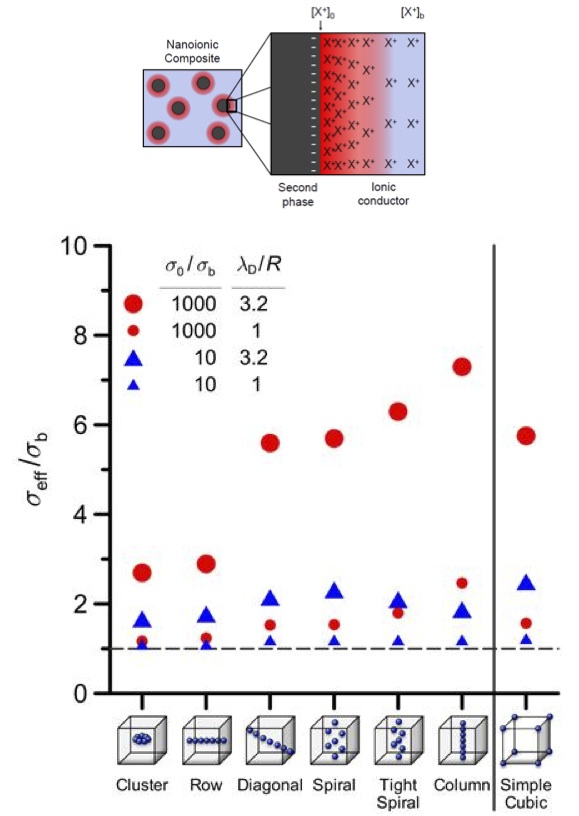 Nanoionic composites have the potential to dramatically enhance the ionic conductivity of solid state electrolytes that are critical to  numerous devices including fuel cells, electrochromic windows, and thin film batteries. 
We have developed a fundamental model of these materials, detailing the nature of the space charge layers that surround individual particles as well accounting for their interactions with neighboring particles. This allows us to rigorously explore the impact of nanoparticle arrangement in the matrix, providing a reliable and versatile tool for experimentalists developing nanoionic materials.