JELL-O OPTICS ACTIVITY
MRSEC outreach activities coordinate with Utah Core Curriculum Standards. These sixth-graders are studying the properties of light in their classroom.
The Adelante program seeks to increase the expectation of university attendance and success among Hispanic students at Jackson Elementary.
Participants:
16 Hispanic students (13 female)
3 MRSEC graduate students (2 female)
2 MRSEC faculty (1 female)
3 Society of Women Engineers undergraduates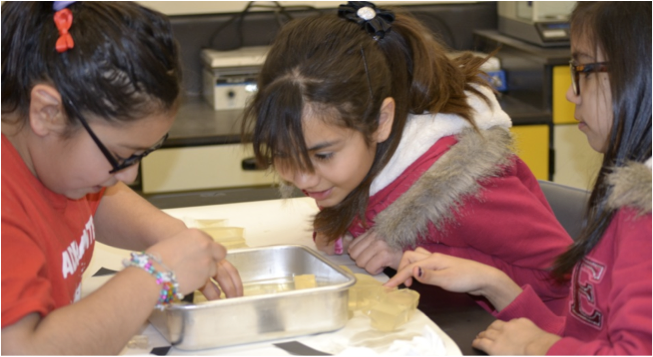 The students
learned about refraction, reflection and absorption by shining laser pointers
through gelatin shapes.