High Performance Carbon Nanotube Thin-Film Transistors Enabled by Hybrid Molecular Dielectrics
Over the past decade, semiconducting carbon
nanotube (CNT) thin films have been recognized as
contending materials for a wide range of applications
in electronics, energy, and sensing. Nevertheless,
CNT transistor performance suitable for real-world
applications awaits understanding-based progress in
the integration of independently pioneered device
components. We achieve this here by integrating
high-purity semiconducting CNT films with a customdesigned
hybrid inorganic-organic gate dielectric.
This synergistic combination of materials results in
concurrent advances in several performance metrics
such as transconductance, mobility, sub-threshold
swing, and on/off ratio, while also achieving
hysteresis-free operation in ambient conditions.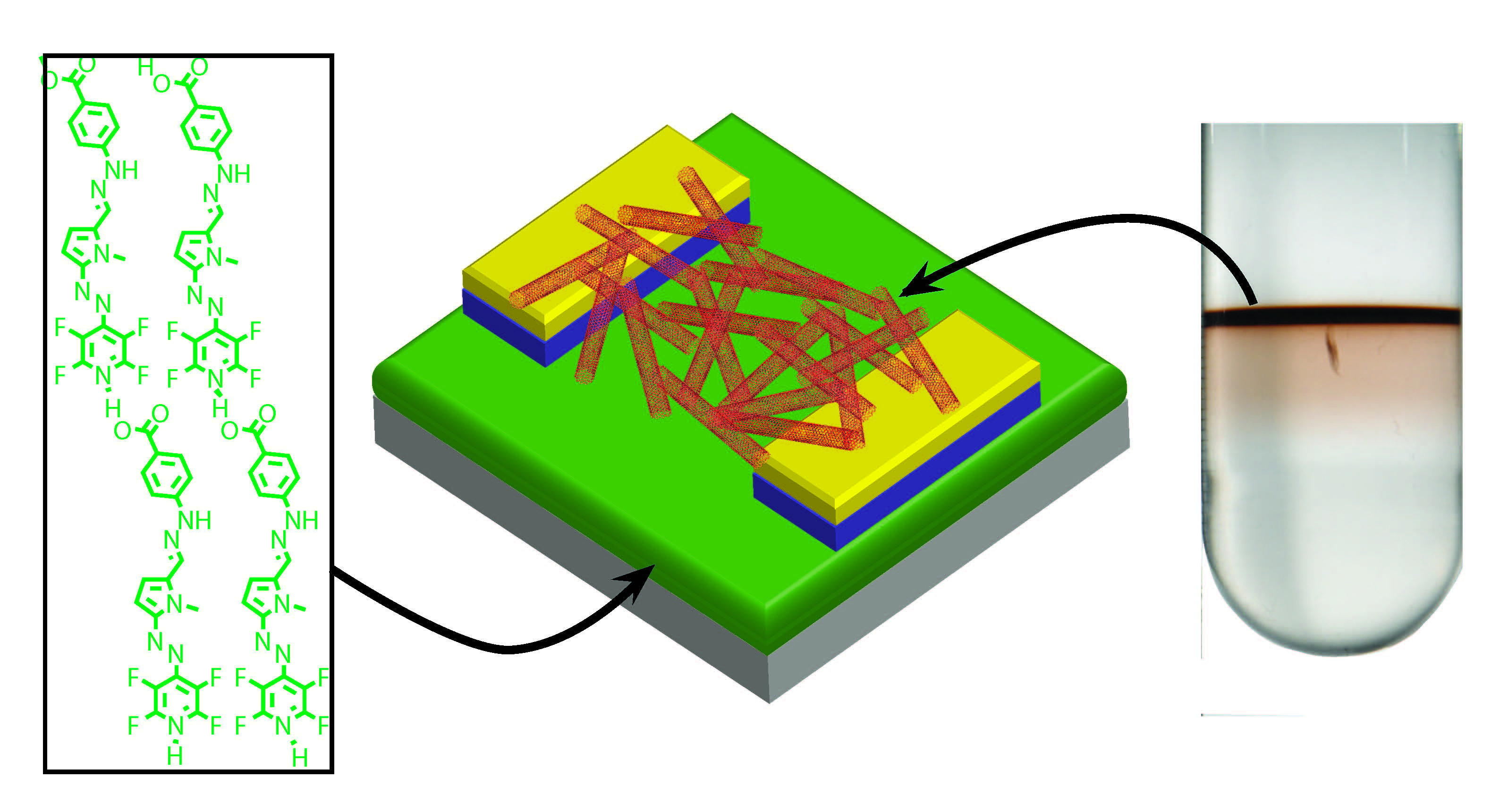 Hybrid molecular self-assembled dielectrics
enhance the performance of thin-film transistors based on semiconducting carbon nanotubes isolated by density gradient ultracentrifugation.