Arts+Sciences Collaboratory Residence Program
The CDCM has established a residency for visiting artists to collaborate with MRSEC faculty and students on Center research projects.  An advisory board has been created and the first resident artist of the program, Siebren Versteeg, has been embedded in the MRSEC research environment at UT Austin.  Another visiting artist, Mike Egan, founder of Ramiken, a contemporary art gallery in New York and Los Angeles visited with MRSEC students and faculty and gave a lecture, "Art and Technology: The Aesthetics of Collaboration," about the current use of advanced technologies by contemporary artists.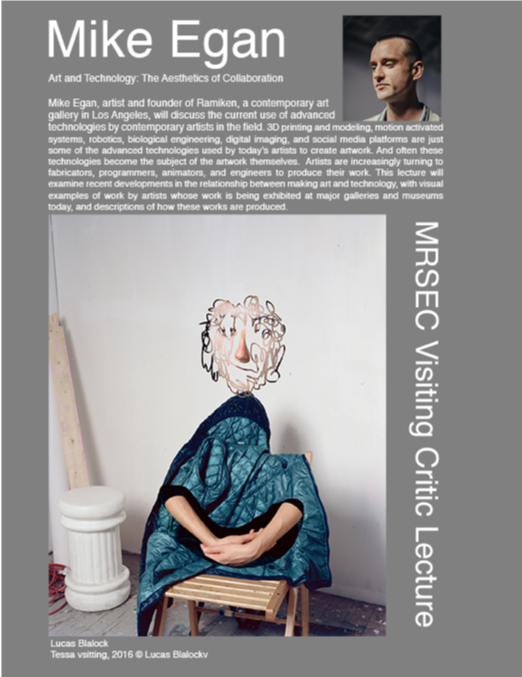 The program aims to serve as a model for how artists may speed the research and innovation process.
The CDCM Arts+Sciences Collaboratory Residence Program is educating MRSEC students, post-docs and faculty about the ways in which contemporary artists are using and developing advanced technologies.  This year's artist-in-residence, Siebren Versteeg, has focused on creating new methods to visualize and understand extremely large data sets, as well as the utilization of virtual reality as a research and educational tool to understand and learn about advanced materials.  Through these efforts CDCM is advancing the way researchers and talk about and explain materials science to the broader society, as well as to engage K-12 students to gain their interest and excitement in STEM fields and careers.