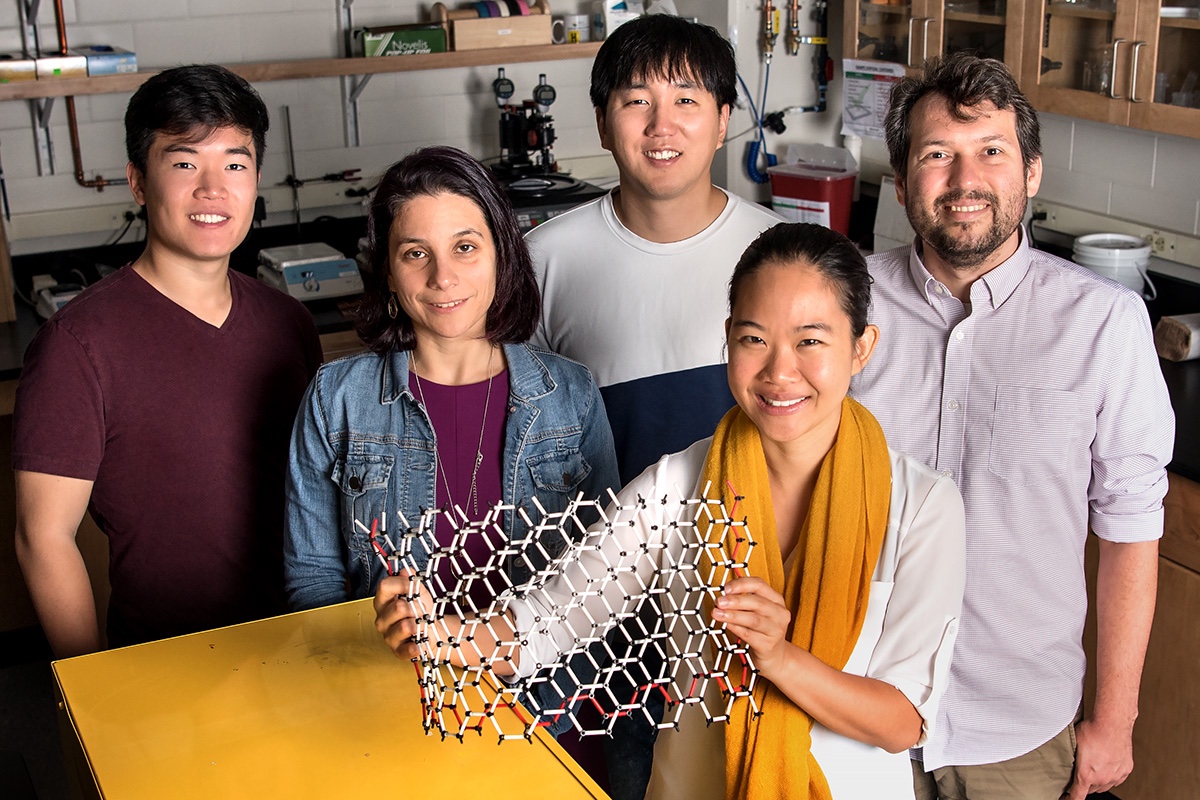 New research by engineers at the University of Illinois combines atomic-scale experimentation with computer modeling to determine how much energy it takes to bend multilayer graphene – a question that has eluded scientists since graphene was first isolated. The findings are reported in the journal Nature Materials.
Graphene – a single layer of carbon atoms arranged in a lattice – is the strongest material in the world and so thin that it is flexible, the researchers said. It is considered one of the key ingredients of future technologies.
Most of the current research on graphene targets the development of nanoscale electronic devices. Yet, researchers say that many technologies – from stretchable electronics to tiny robots so small that they cannot be seen with the naked eye – require an understanding of the mechanics of graphene, particularly how it flexes and bends, to unlock their potential.
"The bending stiffness of a material is one of its most fundamental mechanical properties," said Edmund Han, a materials science and engineering graduate student and study co-author. "Even though we have been studying graphene for two decades, we have yet to resolve this very fundamental property. The reason is that different research groups have come up with different answers that span across orders of magnitude."
Read more about this latest research.