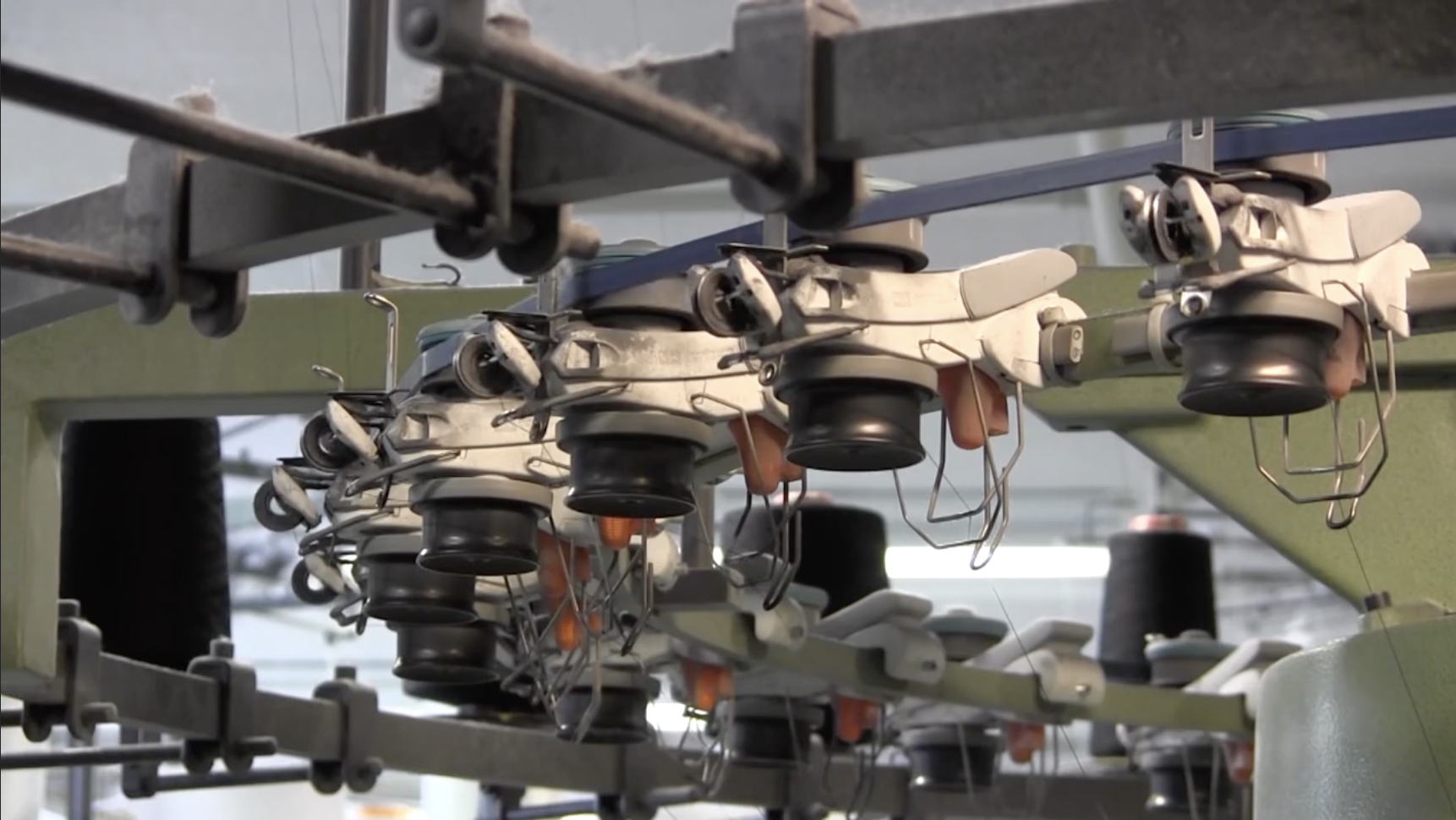 The Fashion Institute of Technology-Columbia University MRSEC collaboration AlgiKnit, run by Professor Theanne Schiros and Professor Asta Skocir (knitwear design), recently received  first-place in the Sustainable Planet category of the National Geographic CHASING GENIUS challenge.
AlgiKnit is working to develop kelp-based biodegradable knitwear, apparel, and footwear colored with natural pigment that operate within a closed loop lifecycle and do not use synthetic dyes or petrochemicals. Currently, AlgiKnit's team extracts biopolymers from kelp and extrudes it into a fiber which can be either knit to shape or 3-D printed to eliminate waste in the production phase. The combination of agricultural and petroleum-based textiles and synthetic dyes with wasteful consumption and a "cradle-to-grave" life-cycle of rapidly discarded and replaced products has become the baseline of "fast fashion" today. Meanwhile, machine washing of synthetic textiles is responsible for two-thirds of the primary micro plastics found in the ocean, most of which contain and absorb toxic chemicals and pathogens that move through the food web.
AlgiKnit seeks to impact thinking about how the world makes, uses and disposes of products in one of the most polluting industries while tackling the issues of climate change, plastic pollution and fresh water scarcity. For example, the proliferation of kelp forests, which provide carbon sinks, absorb agricultural run-off and waste and provide estuaries for marine life, would support biodiversity, one of our greatest buffers against the effects of climate change. The Chasing Genius prize will allow AlgiKnit to continue its research in creating sustainable, kelp-based, fully compostable biomaterials in a range of form factors to impact the textiles and footwear industries.
As the outright winner in the Sustainable Planet category, as scored by the "Genius Council" on creativity, innovation, viability and inspiration, AlgiKnit will receive a $25,000 award to continue developing their idea.
The Columbia University MRSEC congratulates AlgiKnit, Professor Schiros and her team on this exciting accomplishment.
Learn more about AlgiKnit's award-winning submission.