Science Day - Día de la Ciencia (bilingual program)
In this family-oriented bilingual program, PCCM invites the public to learn more about the exciting research currently going on in materials science with Princeton University researchers. With many table-top activities focusing on materials science and nanoscience, families will be able to interact with Spanish and English speaking scientists and engineers who study and manipulate materials on the nanoscale. Come and see what our scientists are doing with computers, polymers and even diamonds!
When: 12 p.m. - 3 p.m., Saturday, May 12, 2018
Where: Princeton Public Library (65 Witherspoon St., Princeton, NJ)
What is Materials Science and Nanoscience?
Materials science is the study of almost everything around you, what they're made of, how they work, and what you can do with them. Nanoscience is the study of atoms, molecules, and objects whose size is on the nanometer scale (1 - 100 nm). Nanotechnology deals with particles only a few nanometers across, the size of individual molecules and atoms.
Join us and meet the scientists who can control matter, one atom at a time!  Follow the event on Twitter #pccmScienceDay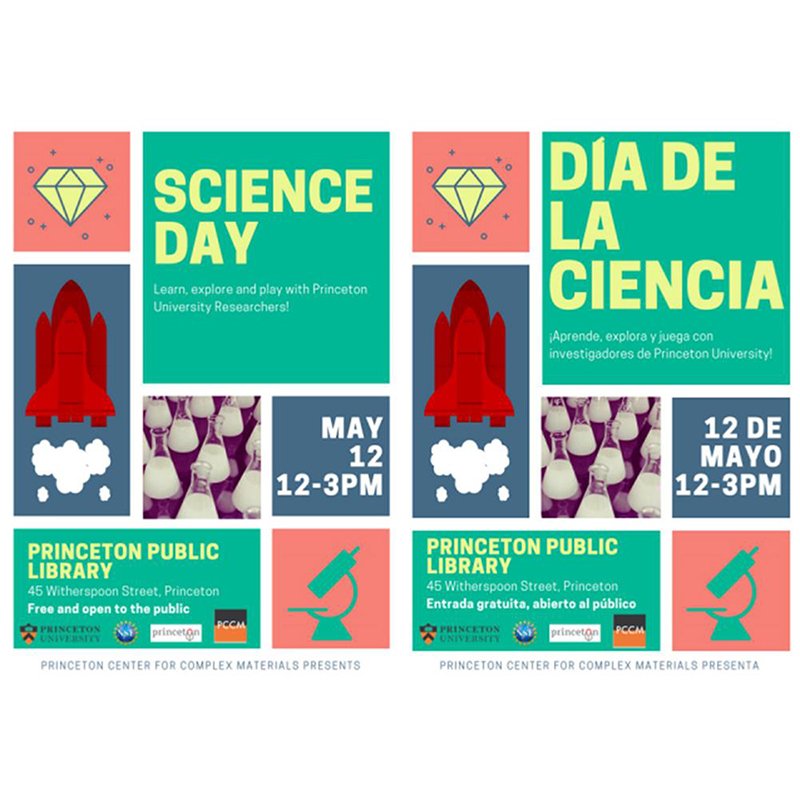 Education Program Type:
Kindergarten-Grade 12 (K-12)